Taran Killam
Date of Birth:
April 1, 1982
Years on SNL:
2010-2016
Taran Killam (born April 1, 1982) is an American actor and comedian who is currently a cast member of Saturday Night Live from 2010. He played the DEA agent, Adam,in The Heat.
Characters/Impressions
Edit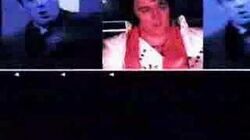 Characters
Edit
KCA's host Reece Better
Announcer from the "What Up With That?" sketch
Eddie
Francois
Richard
Robot from the "Merryville" sketches
Survivor of an Atlanta snowstorm
Impressions
Edit
Chris Kirkpatrick
Chris Pine
Christoph Waltz
Dominique Strauss-Kahn
Gilbert Gottfried
Ian McKellen
Jim VandeHei
John Boehner
John Galliano
Jon Huntsman
Kit Harington

Max Joseph
Michael Gelman
Pee-wee Herman
Rand Paul
Ricky Martin
Robin Thicke
Steven Slater
Ted Cruz
SNL Career
Edit
2010-2012: Featured Player
2012-2016: Repertory Player
Ad blocker interference detected!
Wikia is a free-to-use site that makes money from advertising. We have a modified experience for viewers using ad blockers

Wikia is not accessible if you've made further modifications. Remove the custom ad blocker rule(s) and the page will load as expected.