"
I hope Eddie Murphy robs your house!
"
—Don Rickles to Joe Piscopo, January 28, 1982
The 9th season of Saturday Night Live began on October 8, 1983 and ended on May 12, 1984. The cast remained the same from season 8, with the addition of Jim Belushi. Later in the season Eddie Murphy began appearing intermittently- Jamie Lee Curtis joked about his absence in her monologue, he appeared only via a taped sketch on the March 17 episode, was dropped from the credits for one show, returned for one show, and left for good. Joe Piscopo, who had been clashing with producer Dick Ebersol since Murphy's hosting gig the previous season, left at the end of the season. With the Murphy-Piscopo nucleus gone, Ebersol looked to reinvent the cast, and would force out Robin Duke, Tim Kazurinsky, and Brad Hall at the end of the season.
Eddie Murphy: Not credited April 7, May 5, and May 12
Episode
Number
Date
Host(s)
Musical Guest(s)
160
October 8, 1983
Brandon Tartikoff
John Cougar Mellencamp
161
October 15, 1983
Danny DeVito
Rhea Perlman
Eddy Grant
162
October 22, 1983
John Candy
Men at Work
163
November 5, 1983
Betty Thomas
Stray Cats
164
November 12, 1983
Teri Garr
Mick Fleetwood's Zoo
Lindsey Buckingham
165
November 19, 1983
Jerry Lewis
Loverboy
166
December 3, 1983
The Smothers Brothers
Big Country
167
December 10, 1983
Flip Wilson
Stevie Nicks
168
January 14, 1984
Don Novello
Huey Lewis and the News
169
January 21, 1984
Michael Palin
The Motels
170
January 28, 1984
Don Rickles
Billy Idol
171
February 11, 1984
Robin Williams
Adam Ant
172
February 18, 1984
Jamie Lee Curtis
The Fixx
173
February 25, 1984
Edwin Newman
Kool & the Gang
174
March 17, 1984
Billy Crystal
Al Jarreau
175
April 7, 1984
Michael Douglas
Deniece Williams
176
April 14, 1984
George McGovern
Madness
177
May 5, 1984
Barry Bostwick
Spinal Tap
178
May 12, 1984
Billy Crystal
Ed Koch
Edwin Newman
Don Novello
Betty Thomas
The Cars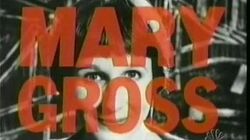 Ad blocker interference detected!
Wikia is a free-to-use site that makes money from advertising. We have a modified experience for viewers using ad blockers

Wikia is not accessible if you've made further modifications. Remove the custom ad blocker rule(s) and the page will load as expected.